julievanderwekken@gmail.com
801-649-8299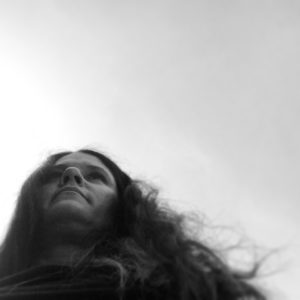 My name is Julie van der Wekken, I live in the high desert of Salt Lake City, Utah with my husband, 2 sons, 1 dog, 2 cats, 5 chickens and 1 enormous garden. I grew up in a suburb right outside of Salt Lake and have lived in Utah my entire life. I love the extreme range of beauty that Utah has to offer with the mountains a 15 minute drive from my house and the desert only 2 hours.
I graduated from Salt Lake Community College with an AAS degree, specializing in Visual Art & Design/Photography and have since made photography a very serious hobby.
Exhibitions:
Shadows & Reflections, Salt Lake City Library, Day-Riverside Branch 06/04/2017-07/15/2017
'Honoring Female Utah Artist's at Adobe Building – Lehi, Utah – Group Show March 9, 2017 6:00pm-8:30pm
Published In Print:
Ellipsis Literature & Art, Issue #53, April 2017 (Soon to be published).
The Sun Magazine, May 2016 page 35
Vine Leaves Literary Journal, The Best of Vine Leaves Literary Journal 2015, page 52, 12/01/2015
Vine Leaves Literary Journal, Issue #16, October 2015
Published Online:
Blacktop Passages: A Journal of the Open Road. 07/21/2017
L.A. Photo Curator, Honorable Mention; Theme 'Texture', March 25, 2017,
Blacktop Passages: A Journal of the Open Road. 07/12/2016
Blacktop Passages: A Journal of the Open Road, March 29, 2016
Blacktop Passages: A Journal of the Open Road, January 15, 2016
Blacktop Passages; A Journal of the Open Road, January 15, 2016
Animal: A Beast of a Literary Magazine, November, 2015, Cover Photo
F-Stop Magazine, Issue #74, "Telling Stories" Group Exhibition, December 2015
grey; a black and white photobook, Issue #16, October 2015
Black Box Gallery, Shadow and Light: 2015, Juried by: Todd Johnson, May 1-20, 2015, On-line Annex Exhibition
F-Stop Magazine, Issue #67, "Happy Accidents" Group Exhibition October/November 2014